Kitchen lights
To cook, to clean and to host lovely dinners – your kitchen lights have several uses for different moments and different times. A functional and comfortable kitchen makes it easy to spend time in it for all sorts of reasons. Let us at By Rydéns guide you to your perfect kitchen lights.
Kitchen lights in three parts
The lighting itself in a kitchen is a decisive factor for both the cooking and the atmosphere. You should consider at least three different lights when decorating, renovating or building a new kitchen.
Work lighting - Must be strong enough for both cleaning and cooking on the work surfaces. Keep in mind that you will need a well-lit environment when working with knives and other kitchen utensils to chop, shred and cut.
Ambient lighting - The softer ambient lighting that should be dimmable, creates a comfortable atmosphere in the kitchen. Even if you are alone, with friends or with family – you need a cosy and softer lighting while enjoying your dinner at the dinner table. The right glow and colour are important to keep in mind here. Here you can find more tips on how to choose the right ceiling light for your dining table.
General lighting - Ceiling lights, lighting under shelves, on walls or by the window are part of the general lighting in a kitchen. This type of lighting ensures that all parts of the kitchen are lit up properly and clearly visible when cleaning and cooking. A good ceiling light, preferably in the form of spotlights with adjustable light sources, is recommendable.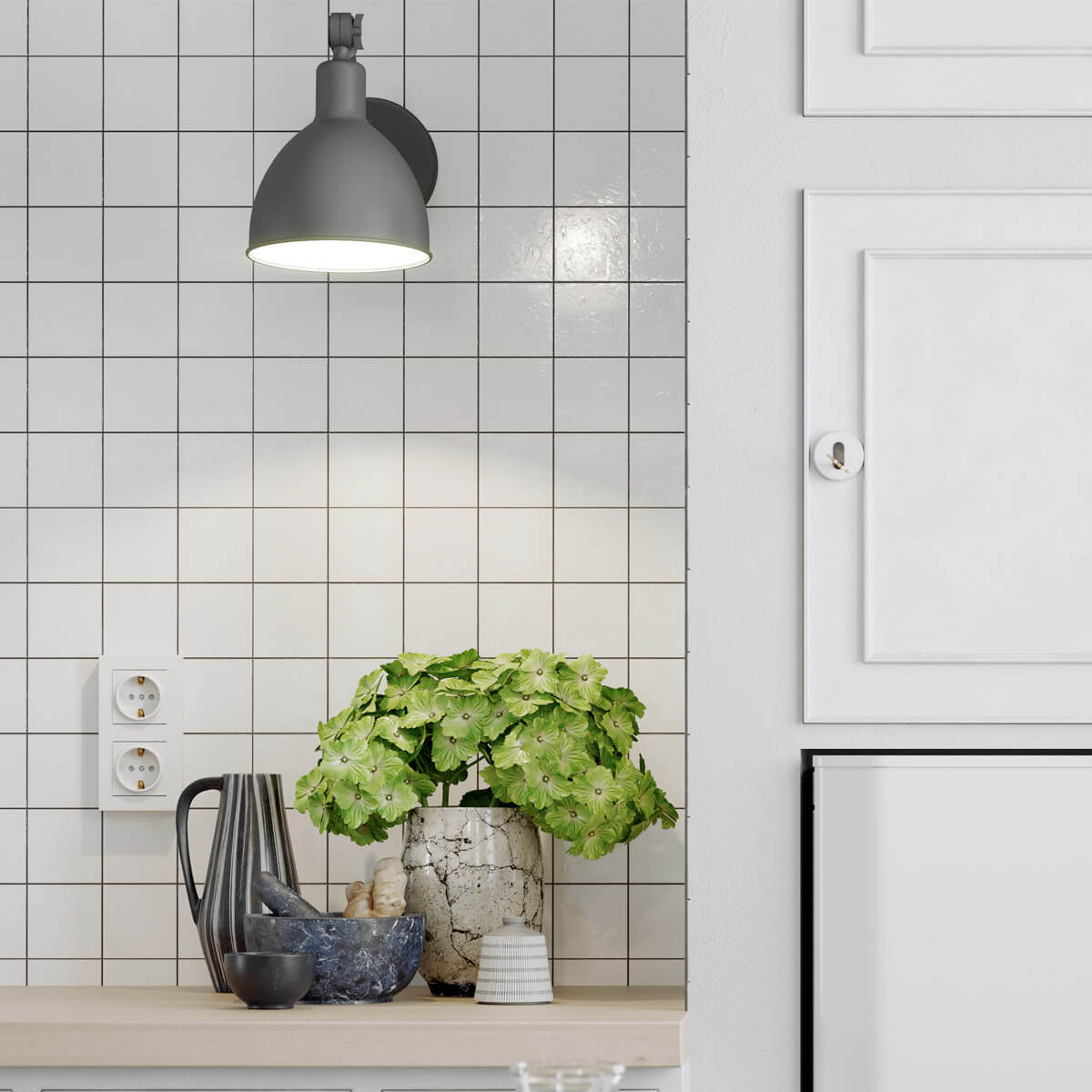 Think creatively and practically
When choosing kitchen lighting, it is important that you think both creatively and practically. What are the most important requirements, and what does your lifestyle look like in general? Do you cook a lot or do you mostly order take away? Do you do other things in the kitchen, for example studies or working at the kitchen table? Then you need a good pendant light that can be adjusted to the right height. What does your kitchen lighting look like today, and what do you need to change?
Take a good look at the planning so that the purchase of kitchen lighting is successful right from the start. Take a look at By Rydéns' range of elegant and practical kitchen lights for more information and inspiration.